Wiki Targeted (Entertainment)
Play Sound
52F - A Dark Twist (3): This is the eigthy-fourth chapter of Volume 3 of Tower of God.
Synopsis
Gallery
Characters
Blog Post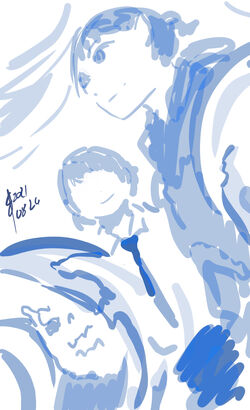 Today's weather feels like a person. When he is sunny, he starts raining. However, when I pull out my umbrella, he becomes sunny again. The weather makes me confused at times.
He is not too rainy, and he is not too shiny. Sometimes he is hard to understand, but it seems like he's not a bad person even if he fights.

When I think about it, I think I want to live like that too. It seems familiar... I don't know since when the standards of others changed when I am happy, When I am sad, and when I am angry. I also want to live like the weather today. This will be harder when I get older.

So, readers, have a good week, I hope you have a week where you can live freely without anyone noticing. Always be happy.
​ Thank you _ _
[1]
Reference