Spider-Man: No Way Home Trailer Dropped - The Loop
Play Sound
52F - All Out Fight (2): This is the seventy-sixth chapter of Volume 3 of Tower of God.
Synopsis
Gallery
Characters
Blog Post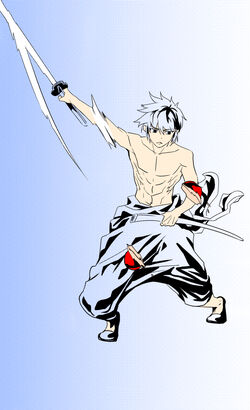 This is Season 3 chapter 76

Personally I like characters like Hatsu.

Simple and a personality that doesn't try to hide anything...

I remember that when I was first making concepts for him I thought his personality was the complete opposite of Khun's... I think he has a similar personality to Baam, but while Baam is compassionate even during combat, Hatsu is cold neutral when it comes to fighting. He's a warrior after all.

As the Tower of God itself was started with an image of Regulars running around in an incredibly large playing field and fighting to their fullest, so Hatsu fits right into that kind of a world. I think of the Donghae as a gift I am giving Hatsu for working so hard in living life hehe

The monsoon season is starting soon. I used to like it when it rained, but now that I'm older I don't like it when it rains too much. If aging is when everything becomes annoying and bothersome, I think I should try to enjoy everything more to be young. Still, no matter how hard I try to think like that, the me of now does NOT like the monsoon seasons hehe. Regardless, I hope that it won't hurt too many people and that it drops off just enough rain before it ends.

Ah, also, the final volumes of Season 1 hard copies (TN: Korean language) are finally going on sale now. I actually haven't seen the physical copies myself hehe. But I did work hard to draw the covers, so please buy lots. (bowing bowing) _ _

Well everyone, I hope you have a have a happy and safe week, and I will come back next week with another upload. Thank you!

[1]
Reference