Cobra Kai Season 4 - The Loop
Play Sound
The Second Defensive Wall (1): This is the sixty-seventh chapter of Volume 3 of Tower of God.
Synopsis
Gallery
Characters
Blog Post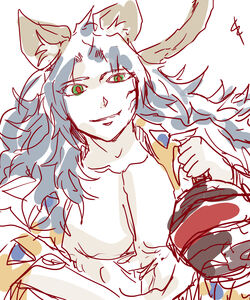 Hello, this is SIU. Today, I drew Yasracia a bit dryly. Today's Afterwords will be short too.
When I look at Love, it's not that I crave chicken any more, but I do find that as time goes on even though I do still like chicken, just less so. I remembered my parents not liking fried chicken when I was little;; Perhaps I'm taking after them, but I still want to enjoy my fried chicken hahah.
Mule's got a new hat, wonder if anyone noticed that. I did hear that American Major League Baseball is starting soon. I hope that the Coronavirus calms down so it can start up again safely.
In regards to Kallavan and Baam being on the same boat, which I'm sure many of you predicted... Looks like Kallavan's enemy right now is Lybolic. Lybolic is also a Army Corps Commander, so he's extremely powerful as well. I don't think I need to necessarily redeem all the bad guys, but I don't think the bad guys always need to be against the protagonist at all times. I mean, the protagonist is teaming up with FUG already, so good vs evil in this webtoon is... well... hahaha. Well, I do hope you guys look forward to Kallavan vs Lybolic.
I've been writing a little of the stories I mentioned last week. I'm not trying to be greedy, so I'm just writing about various different ideas on the side for fun. I've been writing about characters we don't see too often these days, if I have something worth sharing, I'll try to at least share a little bit. If not, then not haha.
I will be back next week. I hope you have a happy and healthy week.
Thank you!
[1]
Reference