Spider-Man: No Way Home Trailer Dropped - The Loop
Play Sound
VS. Kallavan (7): This is the sixty-sixth chapter of Volume 3 of Tower of God.
Synopsis
Gallery
Characters
Blog Post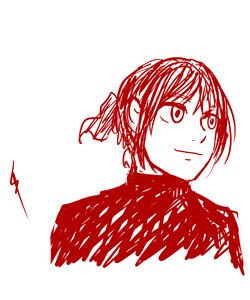 Hello, this is SIU. For this week's afterwords, I will just post a picture without too much extra. Haha...
This chapter in a sense wrapped up the Battle of the First Wall, and served as a transition to the next wall. Although it's only through silhouette, we do see some old faces hehe.
Recently, I've been thinking about writing a bit more. I do want to talk about a few of the characters that aren't being shown currently. Of course, writing it and having it uploaded are two different stories, but if it looks fun, I'll try to share it on the blog.
Recently, I found a spot near my old home to do something to my hearts content (Adio: SIU can you get any more vaguer then that?), but now that I'm used to Seoul, I'm already finding things that are inconvenient. This is the power of living in Seoul.
Well, I will be back next week with the familiar faces next week. I am trying to write the Afterwords or recent updates still, even if short. I hope you have a good week, and I hope tat you all remain happy and healthy.
See you next week. Thank you!
PS: A bit late, but Tower of God Volume 3 and 4 are out now (Adio: In Korean). As before, you can buy it from online bookstores, so I hope those of you who have been waiting go out and buy them, thank you _ _
[1]
Reference