Attention!! Tower of God is a 10 years old Webtoon. The FANDOM contains HEAVY SPOILERS. If you haven't caught up with the current chapters, read at your own risk.
« Welcome »

The Tower of God database that anyone can edit!

161,898 edits to 2,067 articles since October 2010! You can help us by contributing!
What do you desire? Fortune? Glory? Power? Revenge? Or info on the Tower of God characters and storyline? If it's the latter, then all you desire is here.

Welcome to the Tower of God Wiki!




Tower of God is a Korean Webtoon created by SIU published on Naver. This wiki is dedicated to documenting all of the information on ToG. Please help by adding more information after checking the ToG Contents Page where it links to many important pages, which in turn connect to almost every page on the Wiki. Thank you very much!
---
---
---
« Featured Video »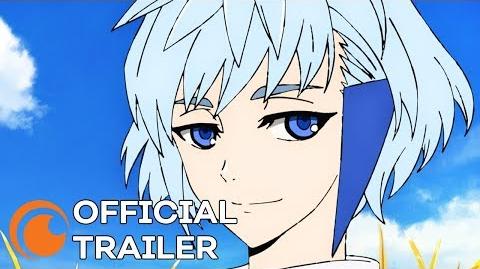 « Featured Article »
Greetings, dear Regular ...
The article contains all abilities that Baam has shown, along with other abilities he trained, gained, and experienced from FUG, Rankers, and other power within his body.
Read More
« Editing Policies »
Here is a short rundown of some general principles and rules that this Wiki follows, which is essential for new editors of the wiki to know.
Anyone can edit
Not only can anyone edit, but we as a community encourage new to people that want to help to do so, as this Wiki is a highly fan driven project. You can create new pages or expand current ones at any time, you can also create an account if you want to be credited for your work, but it is not necessary.
Do not post Fast Pass spoilers
The rule that is most commonly broken by new editors is in relation to information from Fast Pass. It cannot be stressed more that information from Fast Pass chapters should not be added to the Wiki, only the information that is available for free English readers of Tower of God should be added.
Keep it in English
This is an English Wiki (for the Spanish Wiki click here), so all information is supposed to be written in English in a neutral third party style (no 'I' or 'You').
Limited spoiler warnings
Historically there have been no spoiler warnings of any kind on this Wiki, as there was no need to. However, with the arrival of the new Anime adaptation we will add spoiler warnings for the main pages to the best of our abilities. However, as this is a community driven project we cannot promise there will be spoiler warnings on every page, which mean that it is still recommended to be wary of spoilers, especially for Anime-only people.
No assumptions or speculation
We do not deal in assumption or unconfirmed information on the Wiki, only confirmed facts, so it is important keep unconfirmed information out of this Wiki. Also, when writing always link the relevant references. Speculations and Assumptions may be added to the Talk Pages, so that it is easy to differentiate between facts and speculations.
---
Feel free to check out our full Editing Policies and the Laws of the Wiki to get a better picture of our rules and policies. And, most importantly have a good time editing and thanks for your help.
« Tower of God Links »
Webtoon/Manhwa
SIU related topics!
Anime
Wanna discuss Tower of God? Check out some of the forums!
« Wiki News »
Keep an eye out for the polls that will appear on character pages! Also, check out our new community feature: Tower of God Battle!
If you'd like to suggest a new featured article, image or quote or suggest a new poll for a particular character page, make your suggestions here!
« Affiliates »
If you would like to become an affiliate of the Tower of God Wiki please contact one of the Guardians or Rulers!
« Join the Discord »
If you see this, your JavaScript might be disabled or DiscordIntegrator plugin isn't working. If the latter, please contact a wiki administrator.
Lee Jong Hui (SIU)
Tower of God
is a
webtoon
written and drawn by
Lee Jong-hui (Korean: 이종휘)
, under pseudo-name or pen-name
SIU (Slave Inutero)
. He loves football soccer and the sea. Many Tower of God characters name are inspired by football soccer players and you will find many themes regarding to aquatic life.
« Latest Release »
Volume 3 Chapter 133 Countdown:
August 22 2022 01:00:00 UTCThe chapter has been released. Go read it in LINE Webtoon!Countdown script doesn't work in the mobile version of Fandom. Go switch to the desktop version to see the countdown
Click the different tabs below to find the latest episode and chapter of Tower of God:
« Featured Image »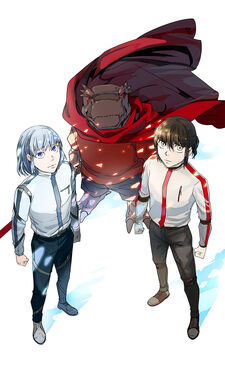 Tower of God has returned!
"
(After seeing Shinwonryu ) - "What on earth did he just do? Making Karaka's shinsu disappear like that. What on earth.. did this boy learn on the train?"[489]
"

—Evan Edrok
Evan Edrok 
KAKAO

Foxtoon

Ridi

KakaoPage

Lezhin

Naver

---