Welcome to the Tower of God Wiki!
The Tower of God database that anyone can edit!

105,623 edits to 1,223 articles since October 2010! You can help us by contributing!
What do you desire? Fortune? Glory? Power? Revenge? Or info on the Tower of God characters and storyline? If it's the latter, then all you desire is here.

Tower of God is a Korean Webtoon created by SIU published on Naver. This wiki is dedicated to documenting all of the information on ToG. Please help by adding more information after checking the ToG Contents Page where it links to many important pages, which in turn connect to almost every page on the Wiki. Thank you very much!
---
---
Featured Article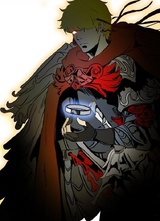 Main article: Zahard
Greetings dear Regular! The newest featured article is Zahard is the famed "King of the Tower" and the most famous and greatest being residing inside; he is like a god to the inhabitants of the Tower. He is a High Ranker, currently retaining the 3rd spot in ranking...
Read More
---
Tower of God Links
Read the Tower of God webtoon!
Wanna discuss Tower of God? Check out some of the forums!
For the tropes and devices used in the Tower of God series!
SIU related topics!
Wiki News
Keep an eye out for the polls that will appear on character pages! Also, check out our new community feature: Tower of God Battle!
If you'd like to suggest a new featured article, image or quote or suggest a new poll for a particular character page, make your suggestions here!
Affiliates
If you would like to become an affiliate of the Tower of God Wiki please contact one of the Guardians or Rulers!
About Author SIU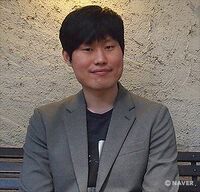 Lee Jong Hui (SIU)
Tower of God is a webtoon written and drawn by Lee Jong-hui (Korean: 이종휘), under pseudo-name or pen-name SIU (Slave Inutero). He loves football soccer and the sea. Many Tower of God characters name are inspired by football soccer players and you will find many themes regarding to aquatic life.
SIU is also the author of many other Talse Uzer Stories. The universe of Talse Uzer is governed by a set of laws and history can never be changed. As such, there is a very finite aspect to Talse Uzer Stories as mentioned by SIU. The series of Talse Uzer contains Tower of God among the author's other works.Read More Twitter
Featured Image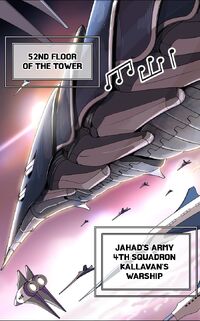 Kallavan's Warship
What would you like to know more about in Tower of God?
ToG Wiki Guardians & Rulers
Daum

Foxtoon

KakaoPage

Lezhin

Naver

---
Community content is available under
CC-BY-SA
unless otherwise noted.