Jurassic World: Dominion Dominates Fandom Wikis - The Loop
Play Sound
Yuri Zahard: "Just like Urek, this Wiki is the best place to work at, but has the worst pages to work on!"
This article is a stub! You can help Tower of God Wiki by expanding it.


Further discussion should take place at this article's talk page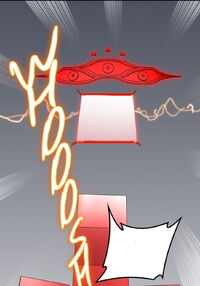 The Three Orders are a binding command given by Zahard, the King of the Tower.
About
Zahard always gives the Three Orders at once to all administrators of the Zahard's Altar, which are then relayed to other officials within the Zahard Empire, such as Zahard's Army, Zahard Empire Military, the 10 Great Families, etc. These Three Orders are absolute and must be carried out immediately.
However, not all of the orders have to be completed. If one order is carried out successfully, the other two will naturally disappear. Thus, these orders are considered as "choices" given by the King, with each order having a different outcome or future.[1]
The Three Orders were first seen at the Altar for Conveying Zahard's Orders where Vice Altar Director and Charlie worked.
Recent Three Orders
For centuries, Zahard hasn't given any orders until he found out about the existence of the Irregular Twenty-Fifth Baam in the Hidden Floor, followed with the betrayal of Po Bidau Gustang when his Treasure Eating Stingray forcibly stole Zahard's most precious item, which is The Bracelet that Zahard had hidden in the Hidden Floor.[1] The recent Three Orders are as follows:
Gallery
References