Doctor Strange in The Multiverse o Madness - The Loop
Play Sound
The Workshop Battle: Archimedes (공방전: 아르키메데스) or simply just Archimedes (아르키메데스) is the seventh arc of the second story of the second volume of the Tower of God series.
Arc Summary
The first day of the Workshop Battle served as a rest for all those Regulars who had won a ticket to the Archimedes. Most of them were found in the pool, including Leesoo's Team, with Leesoo brooding over his loss when facing Viole. Elsewhere, the Workshop Battle moderators wonder if they can trust Madoraco, after they agreed to work together to achieve their goals, and Madoraco overlooks all the Regulars in the pool.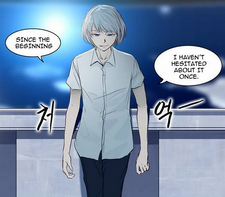 In Team Tangsooyook's room, Rak was talking to Khun and Wangnan. Rak said he knew everything and wanted to recover Baam, but they argued and fought with Khun ultimately going outside to the balcony. He was joined by Wangnan, who admitted that he admired Khun for wanting to protect Baam, instead of climbing up with him. Khun admitted that when he was a child, he found a jewel and kept it hidden so no one could find it, even if it meant that he himself couldn't wear and appreciate its beauty. Rak then came out and said that he was happy when he found out Baam was alive because it meant that the three of them could be together. With that in mind, Khun resolved to free Viole from FUG, saying that it would only get "cheaper and dirtier from now on". (These were the exact words when he told Baam he would bring him and Rachel up "cheap and dirty".)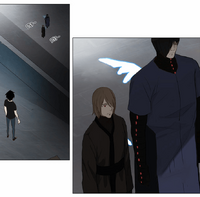 Meanwhile, Hatsu decided, by request of Leesoo, to buy a new weapon since his previous one was destroyed by Cassano. Hatsu went into the Acorn Workshops and saw Cassano accompanied by Horyang. They spoke with a researcher Sophia Amae and Horyang was overcome with emotion. Hatsu was finally discovered by Beta and, without his weapon, was quickly imprisoned. While Sophia showed Cassano and Horyang her research, you could see than one of the guards was Lero-Ro.
Images Gallery