The Sandman Will Keep You Awake - The Loop
Play Sound
The Hell Train: A Month (지옥열차: 한 달) or simply just A Month (한 달) is the fifth arc of the third story of the second volume of the Tower of God series.
Arc Summary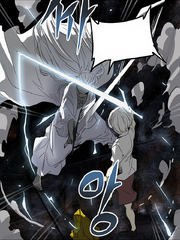 After the Train conductor teleported the two opposing groups to different parts of the train (with Baam's team splits into two because the team had split prior to entering the Hell Train: Bam & Khun's team and Wangnan's team and then Hoaqin's team), Hoaqin began seeking his other parts while Baam readied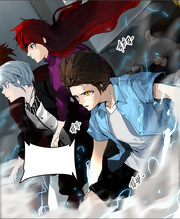 to train to face Hoaqin again. To that end, Hoaqin briefly reunited with Vicente but the reunion was cut short by Wangnan who sealed him within Khun's blade and escaped; Baam encountered the "God" of Guardians who took him to undergo "Revolution".
Yuri and Evan entered the Hell Train, headed to the conductor's office and inquired about the location of a particular Regular. Elsewhere, Vicente allied himself with Wangnan's group and they moved towards the 4th stage. Meanwhile, Baam finished the first part of "Revolution" but headed off before he could completely finish the process so his group could get to the 4th stage in time. At the 4th stage, all the teams arrived and got ready to begin the game.
Images Gallery