Wiki Targeted (Entertainment)
Play Sound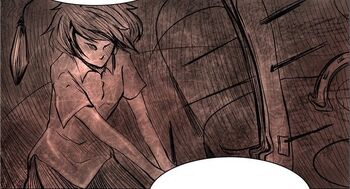 The Position Test is a test held on the Second Floor, in which Regulars are assigned to one of five basic Positions. They then train in various skills related to their respective Position, before participating in a final Hide-and-Seek test. In order to pass the Position Test, the regulars need to gather enough points.
Points
Points are determined by success in training, performance in the final test, and their performance in the previous tests on the second floor. The Regulars with the most points pass, with a different number of regulars passing for each position. The passing regulars will be allowed to take a final test on the second floor, which will allow them to proceed to the next floor.
Best Seed
Those with the best results in the tests prior to the Position Test received extra points, those being Anak Zahard, Khun Aguero Agnis, Michelle Light, and Ship Leesoo. It was not revealed who did best in each test, which caused some confusion among the regulars, especially Ship Leesoo, who did not understand why he got best seed. However, given what we know about the different test's outcome, it should be clear who got best seed in the different tests.
"Deathmatch" Test - Rachel was able to gather the strongest team in the "Deathmatch" test, with her team being able to massacre the rest of the regulars in her testing area.[1] This displayed her unusual charm and charisma, making her the best seed of this test.
Lero-Ro's Test - Anak was able to pass through the shinsu barrier first without any difficulty, displaying an amazing resistance to shinsu. Due to Baam's success being declared a fluke and not officially recognized[2], Anak was chosen instead of Baam as the best seed for this test.
Door Test - Ship Leesoo was the only regular shown to be able to deduce the solution to the test, with Yu Han Sung saying Ship Leesoo passed the test perfectly.[3] This displayed his information gathering and deducting skills, which gave him the best seed in this test.
Crown Game - Khun was able to manipulate several other teams by using sophisticated strategies, gather allies to help him win, and fight when he needed to.[4] This showed a great strategic mind with decent fighting capabilities, which would have easily let his team win if it was not for Baam getting them disqualified, which is why Khun was chosen as best seed.
Skills Taught
All Positions are likely tested on shinsu strengthening, ability to manipulate shinsu, weapon proficiency, combat skills and on skills specific to their Position. Since this test included the teaching of skills to the Regulars, it is a test which lasted for an entire month.
For example:
Light Bearer = ability to form strategies, being good with technology, learning basics of hacking and protecting Lighthouse from hacking, ability to control Light Cube(s), strong perception, etc.
Scout = bravery, mental strength, good observation skills, willingness to encounter danger, agility, strong self-awareness, good reaction skills, etc.
Fisherman = physical ability, speed of attacks, agility, etc.
There is an instructor assigned to each of the Positions, who is to both teach, train as well as assess the Regulars during the time period. The five instructors are:
Passing Regulars
Fisherman:
Spear Bearer:
Scout:
Light Bearer:
Wave Controller:
References
Community content is available under
CC-BY-SA
unless otherwise noted.