Orb - Shinwonryu (오브 신원류) is a technique created by Twenty-Fifth Baam by combining or merging his special Shinsu shape: "ORB" and his Shinwonryu. The ORB will contain the Shinwonryu inside it's body. Baam created this technique after undergoing "Revolution" with Data Eduan.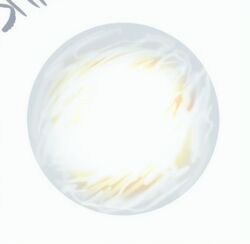 Powers and Abilities
This technique become a very useful and powerful technique for Baam because he can utilize it for attack or defense. If Baam's opponents are not strong enough, they won't be able to stop the attack because it will neutralize their Shinsu. In the Hidden Floor, this Orb technique absorbed the spirit monster of Lecalicus and negated Data Zahard's Cosmos attack.
Not even ordinary Rankers can stop this technique. Like when Baam absorbed or negated Panorama Light attack of ranker Charlie and Jungle Monster attack of ranker Vice Altar Director.
Notes and Trivia
Images Gallery
References
Community content is available under
CC-BY-SA
unless otherwise noted.