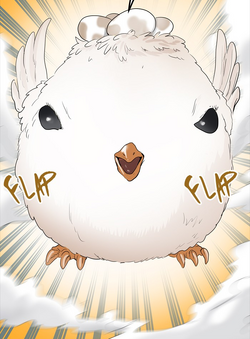 The 'Mother Long-Tailed Tit' is a low level villain of the Hidden Floor. This "bird" often appears in level-D quests. [1]
About
Mother Long Tailed Tit is a villain of the Aegithalos Family . She's very weak. In fact, it can be said that she's the weakest of all villains in the hidden floor. She is very protective of the eggs on her head and does not attack first. Her Strong maternal instincts keep her from backing down, but her abilities are absolutely terrible.[1]
Notes & Trivia
Images Gallery
References
Community content is available under
CC-BY-SA
unless otherwise noted.