Jurassic World: Dominion Dominates Fandom Wikis - The Loop
Play Sound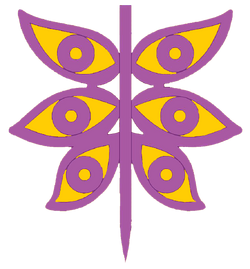 FUG Elder (원로, Wonlo, Elder or Patriarch) is a honorary title given to several most respected person within FUG hierarchy.
About
A FUG Elder is one of the highest ranks in FUG organization. Elders have the authority to take decisions or action independently with the help of the current active Slayers on their great plans for the sake of FUG, for example, appointing specific personnel for delicate missions or assassination[1]. According to Evan Edrok, the Elders are more mysterious than the Slayers.[2]
The FUG Elders are usually "veterans" who have fought against Zahard Empire many times with tons of experience, causing them to look down on others they consider beneath them.
They also have the authority to elect new Slayers if they consider that the existing Slayer have failed to satisfy their needs and goals.[3] However, it has been indicated that although the Slayers may obey FUG's elders, as shown when Karaka worked with the several unknown FUG Elders to kill Jyu Viole Grace in the 30F Workshop Battle, they don't actually have much authority over the Slayers, as Karaka openly expressed incredulity when Khel Hellam wanted to take Yama's Slayer title and give it to Doom, stating that the Elders doesn't have the right to do it without approval from other Elders, and Khel Hellam openly admitted it but stated that they have the right to judge someone's worth to be a Slayer at least, indicating they may not be able to outright strip a Slayer of their title but they can provide support for the Slayer they selected, so the High Ranker they choose could be approved as a Slayer.
All FUG Elders that has been shown thus far has displayed strength at the level of Top 100 High Rankers, with the main example of Khel Hellam who can fight both Evankhell and Baylord Yama at the same time.
Known FUG Elders
So far there are only 2 FUG Elders that has been revealed by author SIU. They are Khel Hellam and Sophia Tan.
Notes and Trivia
Alternative Translations
Gallery
References