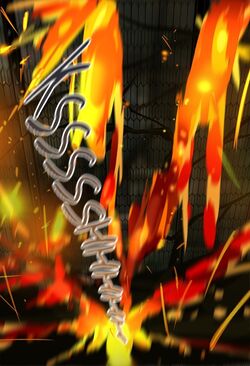 Boiling Acid is a mysterious substance made from a material which only The Workshop knows about.[1] It is capable of fully dissolving living beings. Evan described the liquid as dangerous and terrifying that only The Workshop can control it.
Evan Edrok warned Ha Yuri Zahard that it will be dangerous if she tried to endure the liquid with her body without Shinsoo. But, it won't be a problem if she used her power..[1] It seems that one must have a very strong shinsoo control or power to be able to withstand this liquid.
Notes and Trivia
Alternate Translation
Dissolving Solution (LINE Webtoon)
Images Gallery
References
Community content is available under
CC-BY-SA
unless otherwise noted.